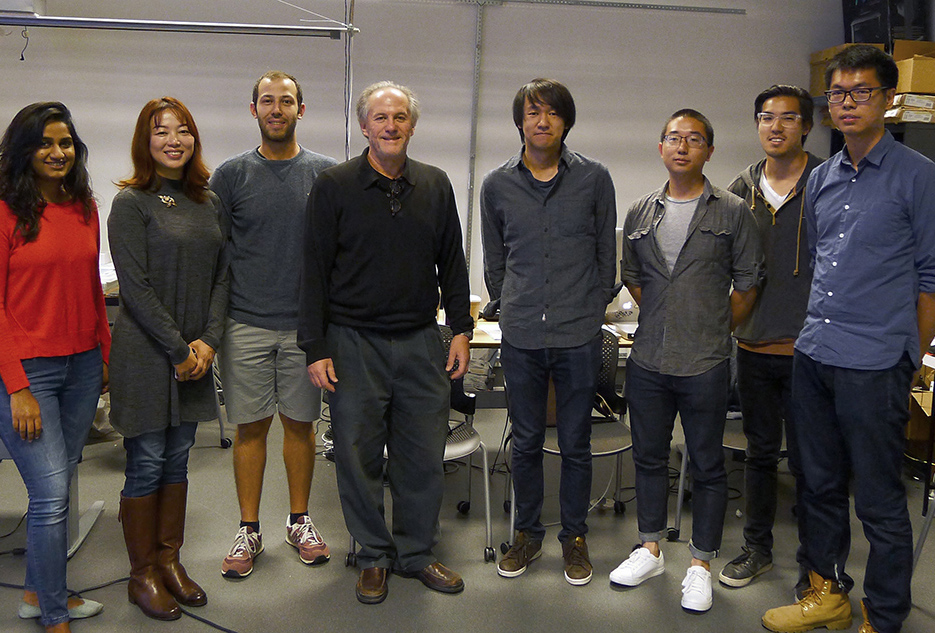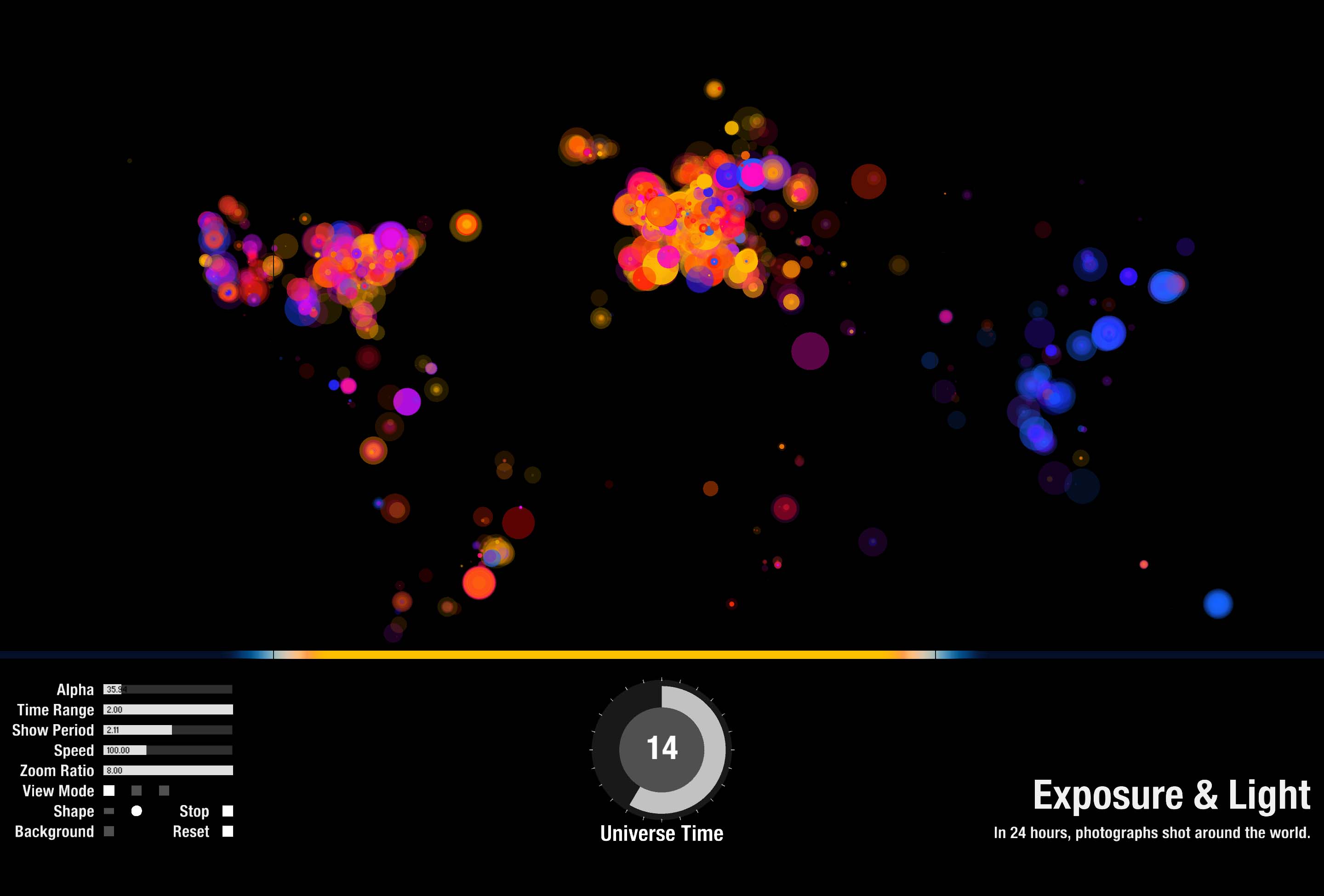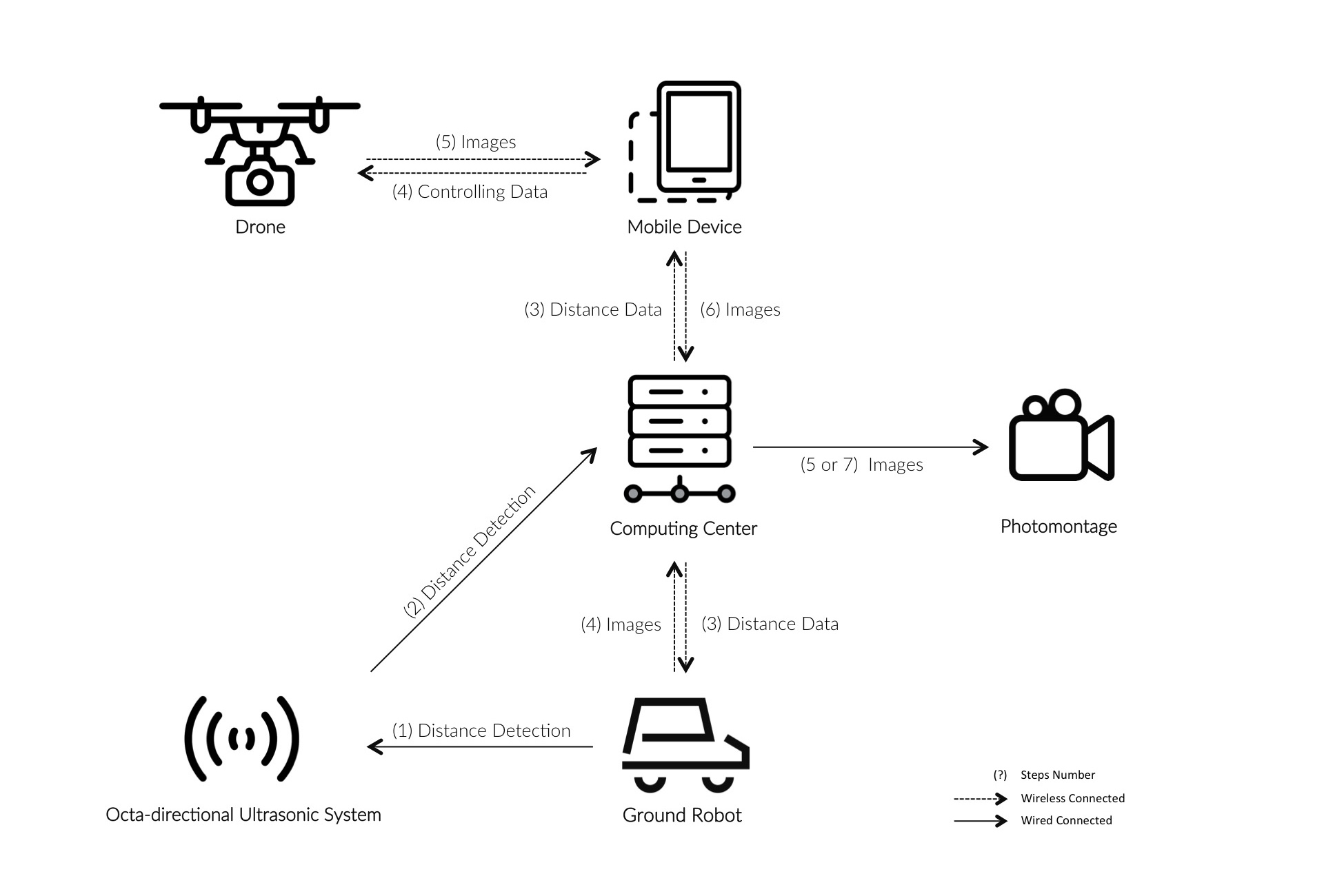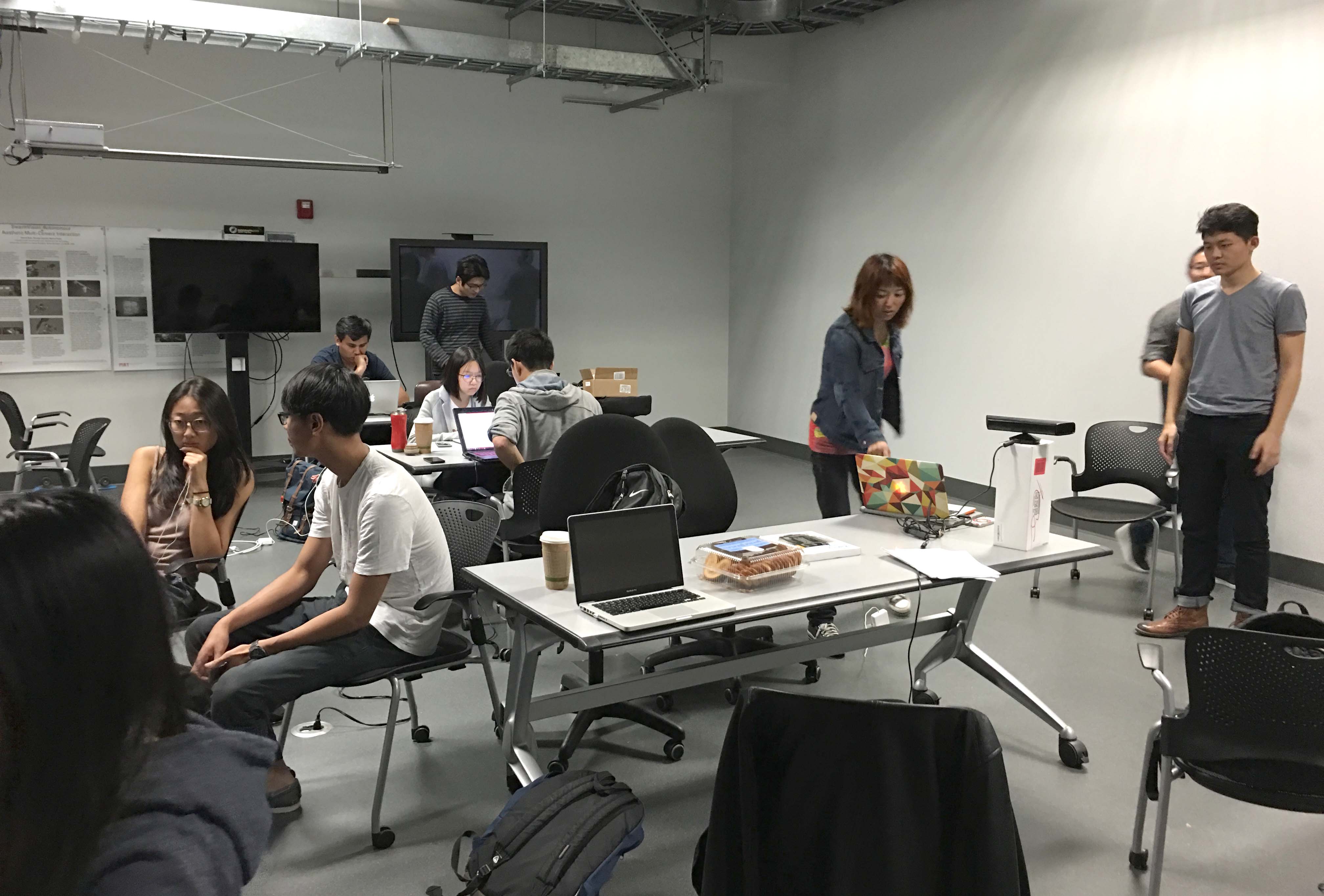 The Experimental Visualization Lab (ExpVisLab) is dedicated to analysis and creative explorations in the fields of data visualization, visual language, machine vision, computational photography, interactive digital installations and related directions addressing the impact of computation on visualization in both the arts and engineering.

The fundamental focus is the study of the image, both 2D and 3D. The approach is to explore the syntactic nature of how images function, the impact of computation on visualization, and to articulate and analyze the complex cultural underpinnings of how and why optical-machine-generated images are believable. Interactivity has been an important component of projects, and in the past few years, we have explicitly studied research methodologies between various disciplines by visiting scientific and engineering lab as a way to identify similarities and differences in methodologies.

Students in the program come from a broad range of backgrounds that include computational design, architecture, media arts, engineering, physics, geography, computer science and others. There is an emphasis on interdisciplinary, hybrid approaches to achieve synthesis of high-end skills in conceptualization, visualization, and computation resulting in custom software development, and deployable interactive systems for public installations.

The experiments, projects, research and courses are computational-based, there is an experimental applied and research approach, suggestive of the open systems in the arts with the computational robustness of engineering. The lab contributes to the arts-engineering/scientific community in the following way:

1) Rapid testing of concepts through visual/spatial/interactive means

2) Explore new forms of visualizations through implementation of advanced knowledge of visual language, image syntax and semiotics through computation.

3) Address image-based research that are on the fringe of engineering/science research which may contribute to enhancing engineering/scientific opportunities.


Professional Outcomes
The Media Arts & Technology has offered since 2002 the Masters of Arts and the Masters of Science, and since 2008, the Masters of Science and Ph.D. in Media Arts & Technology. Students enrolled in the program have moved on to high-visibility positions in the arts, engineering and academic fields. Dr. Andres Burbano, Dr. Angus Forbes, Dr. Yoon Chung Han and others have had leading curatorial positions at SIGGRAPH and IEEE Vis conferences.

Graduates are holding positions at major institutions such as UC Santa Cruz, Carnegie Mellon, San Jose State University; Cal Poly, SLO; Universidad de los Andes, Bogota: Lasalle University, Singapore and others. Graduates in industry hold positions at NVidia; IRIS.TV; Citris; RTKL Associates; Dropbox; Disney Engineering; Fender Digital; Meow Wolf; SurveyMonkey and others.

The output of the applied and research work in the lab crosses multiple disciplines and institutional contexts at the international level. These include presentations in Engineering (ACM Multimedia, IEEE), Arts-Engineering (Siggraph), electronic music interface (NIME), academic conferences (CAA, ISEA), academic museums (Beall/UC Irvine), Fine Arts museums (Heidelberg Kunstverein, SBMA, SFMoMA), media festivals (Fotofest, Ars Electronica), fine arts galleries in Canada, USA, Europe and Asia, public facilities (Seattle Central Library), corporate installations (CEB, Arlington) and a related range of publications in diverse arts-engineering venues.

The lab has been supported by the Robert W. Deutsch Foundation, National Science Foundation Intelligence & Information Systems (IIS, Creative IT), the NSF Arctic Social Science (ARC), the Center for Nanotechnology in Society at UCSB, the UCIRA (University of California Institute for Research in the Arts), and the University of California, Santa Barbara Faculty Senate Research Grants.


George Legrady, Lab director
George Legrady is Distinguished Professor in Digital Media at the University of California, Santa Barbara where he directs the arts-engineering Experimental Visualization Lab in the doctoral Media Arts & Technology program. He served as Department Chair from 2012-2017 after which he took a one-year sabbatical research leave on a Guggenheim Visual Arts Fellowship. He recently held a Visiting Professional Fellowship at the Centre for Interactive Cinema at the University of New South Wales, and also a Visiting Scholar position in the Diaspora Lab at the Institut des Mines-Télécom, Paristech.

Previous to UCSB, Prof. Legrady directed the digital media graduate program at the Merz Akademie for Visual Communication in Stuttgart, co-directed the Information Arts/Conceptual Design program at the San Francisco State University, photography faculty in the Visual Arts dept. at the University of Southern California, visiting faculty at the California Institute for the Arts, and faculty in photography at the University of Western Ontario.


Facilities
The Experimental Visualization Lab facilities include a 1100 sq. ft. lab space with projectors, large display screens, desktop computers, mini computers and other peripherals. We have desktop systems for software development, multi-screen and multi-projection systems, point-tilt-zoom automated camera systems, 11 mobile robotic camera systems, integrated 6 channel surround sound for multi-media installations.


Affiliations
UCSB Art Department
UCSB Data Science Initiative
Center for Digital Games Research
UCSB Center for Information Technology and Society
Diasporaslab, Institut des mines, Telecom, Paristech, Paris, France
The iCinema Centre for Interactive Cinema Research, University of New South Wales, Sydney, Australia